C&G Haircare Suppliers stands for condition and growth. We take pride in promoting quality products catering to all hair textures. We are a new company established in the U.K of 2020.
We are a trusted hair care company offering diverse and well known products for everyone of all hair textures: natural, relaxed, transitioning, and dyed.
We want to strive to become one of the top hair companies promoting hair products for all hair types from Afro- Caribbean 4c- 1a European. We offer a wide range of products from Conditioners, shampoo, leave-in conditioner and many more; that are known to provide great results in regards to maintenance, curl definition, restoring health, hair frizz and knot control.
We as company focus on quality over quantity, we take pride in having knowledge and experience with natural afro and European hair. We as a company made sure we carefully selected products that are known to work catering to all hair textures.
C&G conducted many analysis's and research in local areas where we gained great feedback and recommendations on quality products that work. Not only we are a company that promote research on our findings on hair care quality products, we are a company that focus on services that work for you. We listen to your needs and requirements. C&G will make an effort to help supply hair products into stock just for you. Make a request by email or give us a call and we can help make it happen.
Personal Shopper
If we don' supply an item you use, please make a request we can make an effort to order it in for you. Request email-candghaircare@outlook.com
Free deliveries within local areas.
We offer free deliveries for local areas, personally delivered by C&G consultants.
Eligible areas
.Cradley heath
.Rowley Regis
.Old hill
.Blackheath
.Whiteheath
.Halesowen
.Tipton
.Netherton
.Quarry Bank
Hair Consultancy
We offer hair advise and suggestions. You can contact us though Facebook, Instagram, text/ WhatsApp, email and phone.
Brochures Information
Online Brochures
Paper Brochures
On request.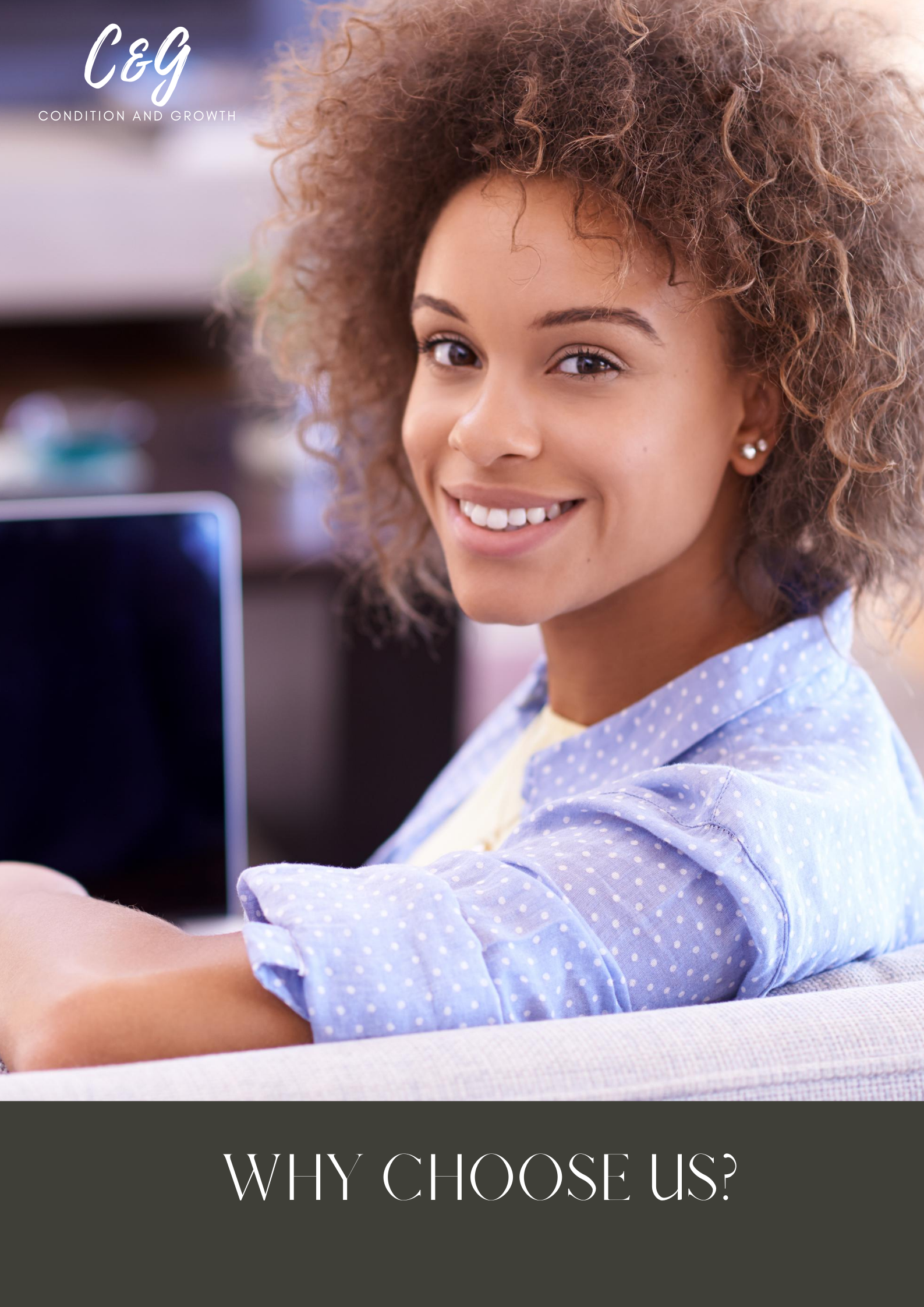 Why choose us? We offer great services for all hair types. We have a diverse of knowledge and experience with all hair textures from 4c-1a. C&G offer great competitive and affordable prices for high quality products. Quality over quantity are C&G standards and values that reflect our services.
"Focus on the condition of your hair then the growth will follow"
C&G Condition and growth
Free Delivery
Free delivery over £25 for customers in the U.K.